Wetaskiwin, AB Store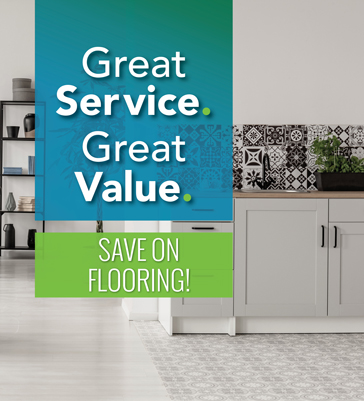 Store Hours
Mon-Fri: 8:30am - 5:30pm
Saturday: 10:00am - 3:00pm
Sunday: Closed
Huge Selection

Choose from a huge selection of brand names and samples. You'll find our store to be spacious and beautifully presented.

At Your Service

We believe customer service is #1. You are our top priority, and we are your flooring experts. Ask anything, stop by anytime - Our consultants are at your service!

Products at Your Fingertips

Run your hand over the distressed wood finishes, experience the texture of our vinyls and laminates, or feel the different types of carpets. We offer it all.
About Our Wetaskiwin Store
Continuing to offer the best service and great deals is what excites us the most! Because both owners (who happen to be brothers) were born and raised in Wetaskiwin, we have substantial roots in the community. By contributing to many neighbourhood events and local sport teams, we are a solid part of Wetaskiwin's small town presence. We do our part to bring more shopping selections to the people of Wetaskiwin and surrounding area, specializing in flooring supply and installation all while taking pride in our service.

Our business strategy is to stock value products and popular proven selections. Stocking permits us to lower pricing by buying products on sale or position purchasing with multiple orders. While we cannot stock every color, we offer many samples to choose from as well. We are a family business and our local installers truly put their care and attention into your flooring needs. Only the most proven brands in the flooring industry are sold by us and our decades of installation experience make for the best service in the area. We are also here to advise the do-it-yourselfers and provide all the tools and information for you to tackle your project.

We are quite proud of our local installers and the training we've given to some of the guys, teaching them a trade. Shane Smith has been with us the longest and is a real pillar for the store. We've watched him establish his own roots in the community, buying a house and recently getting married! Our next group is Cody Humbke and Nick Menard, very quick learning guys that just get it. Both of them grew up and live in the community, with Cody being Ken's son-in-law.

We're lucky to have our ultra-skilled experienced installers too. We have Tom Farrell, Harold and his brother Jim Marshall, Danny Mclelland, and Darrell Mandeville; all proven contractors that bring many years experience to the team and now live in Wetaskiwin.

We have a few recent additions as well: Amanda Zaburs, who does both sales and work in the shop, and Tim Gross as an installer helper.

This local team truly cares and puts every effort into your flooring needs!
Our full range of products includes solid hardwood, engineered hardwood, luxury vinyl tile, luxury vinyl plank, laminate, vinyl flooring, outdoor carpet, carpet (saxony, berber, frieze, kangaback), porcelain tile, ceramic tile, cork, area rugs, underpad / underlay, floor cleaners, floor furniture protectors, window blinds, and installation supplies. We have flooring for every room in your home: kitchen, living room, bedroom, bathroom, basement, hallway, stairs, mudroom, den, gym, entryway, office - you name it, we can do it!
Our Flooring Guide has lots of great articles if you enjoy doing some online research. We particularly enjoyed this article about the timelessness of Tile!
Our list of top brand names in flooring demonstrate our commitment to offering high quality products at great value, along with all of the manufacturer warranties that come with them. To see a list of a few of the brand names we offer, click here.
We Love Happy Clients!
"Dear Ken, Keith and Staff at Wetaskiwin, Alberta,
Thank you to Floors Now for your helpful advice and superior service. Our carpet was installed yesterday and we couldn't be happier. It looks fantastic. The installers were very professional and solved several carpet concerns on site. Over the years, we have dealt with other floor companies and we wanted you to know we will be back. I have already given your name to two neighbours. Thank you." 
Bob and Louise Campbell, Pigeon Lake, Alberta.
From Donna S. via Facebook:
"Great service from Ken in Wetaskiwin. Can't wait to get started!"
From Sandra N. via Facebook:
"Floors Now isn't just for floors! I purchased some wall tile, mastic & grout, etc from the Wetaskiwin location.....and with some wonderful direction from Ken and Keith, I am in the middle of a huge tiling project. Thanks guys!" 
From Ross H. via Facebook:
"Great guys with great products. If your thinking of flooring or tile, look no farther. Very knowledgable and friendly. Thanks guys A+++"
Serving the community of Wetaskiwin when it comes to flooring. Customer service is our first priority!
Hardwood, Laminate, Luxury Vinyl Tile & Plank, Carpet, Area Rugs, Tile, Vinyl, Cork Flooring, & Carpet Tile.
Our Staff
Dwight Parsons
Freight Coordinator
Amanda Zaburs
Store Associate
Danny Mclelland
Installer
Darrel Mandeville
Installer
Tim Gross
Assistant Installer
Contact Us
Have a question? We have the answer. Stop in to the store anytime, call us, or use the form to get the answers you need.
The quickest way to get in touch with us is to stop in or call. If you use the form, please give us a little time to respond.
Thanks!
don't know where to start?
Just come on down to one of our stores! Our friendly flooring design consultants will help you to figure out exactly what you need.
find a location
we love happy clients!
"The service is great from the Floors Now team! I can't wait till our floors are installed! #greatcustomerservice"
Mike Miller, via Twitter