Flooring Design: 7 ideas to inspire creativity
Is the Home Designer in you feeling energized and creative this Spring? Are you looking for some new bold design ideas to refresh your home or impress your clients? Using multiple tones throughout your floor can create a vibrant dynamic in any room. Whether you choose to work with laminate, hardwood, tiles, luxury vinyl, or carpet tiles, mixing and matching definitely has its appeal when you're trying to create visual interest.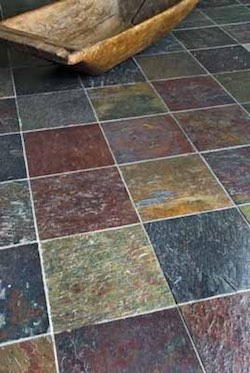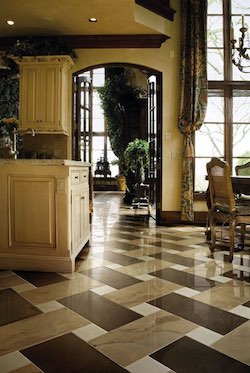 TILES & LUXURY VINYL
Without a doubt, tiles offer flexibility in terms of size and colour combinations. Whether you choose ceramic, porcelain, or luxury vinyl tiles, the design possibilities are endless. Sketch out your ideas on grid paper, to get an idea of what works best from both a visual and a practical perspective.
Grout offers another area to get creative. Play with high contrast colours, complementary shades, or tone-on-tone. Ask your installer to make the grout lines super thin, or thicker and heartier.
Our Flooring Experts are always available to help you piece the whole puzzle together!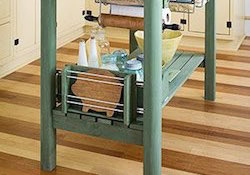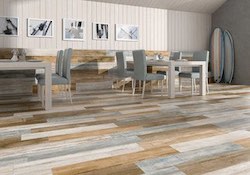 HARDWOOD & LAMINATE PLANKS
Slightly less adventurous, playing with two or three tones in a plank floor adds dimension to the space without demanding all the attention. From a light tan and medium brown combo, to taupe mixed with both grey and brown tone boards, a stunning effect can be achieved.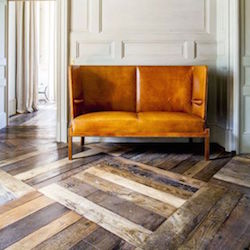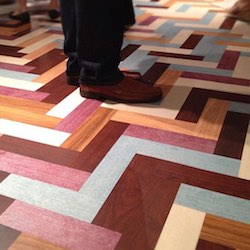 PATTERNS
Feeling bold? How about a combination of colours and a pattern style as well? The wood parquet flooring on the left gives an antique feel and works well with matching furnishings. More youthful and fun, a colourful mix of luxury vinyl planks create a real centrepiece for conversation. Are you brave enough to let your flair for (interior) adventure take over?! Life is too short not to have some fun, don't ya think? ;)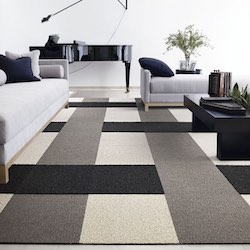 A FEW MORE TIPS:
Don't forget to consider the room your are designing - does your flooring need to be water-resistant, or is it a high traffic area? Both looks and practical needs are important.
Carpet tiles are available if you want something softer underfoot. They also work well for creating peel and stick area rugs in entrances or down hallways. It's easy to replace carpet tiles if they get dirty as well, and they are very DIY friendly. We have an exclusive supplier, U-Tile, so be sure to check them out when you drop by the store!
Read more about Carpet Tiles here.
Chevron Floors: To V Or Not To V? See the article.
Like us on Facebook for more interior design and flooring style inspiration.
Check out our Pinterest board on Multi-Tone Flooring here!
(Photo credits: Pinterest)
Contributed by Stephanie Gilchrist.
don't know where to start?
Just come on down to one of our stores! Our friendly flooring design consultants will help you to figure out exactly what you need.
find a location
we love happy clients!
"The service is great from the Floors Now team! I can't wait till our floors are installed! #greatcustomerservice"
Mike Miller, via Twitter